YAESU Electronic Tape Dispenser ZCUT-870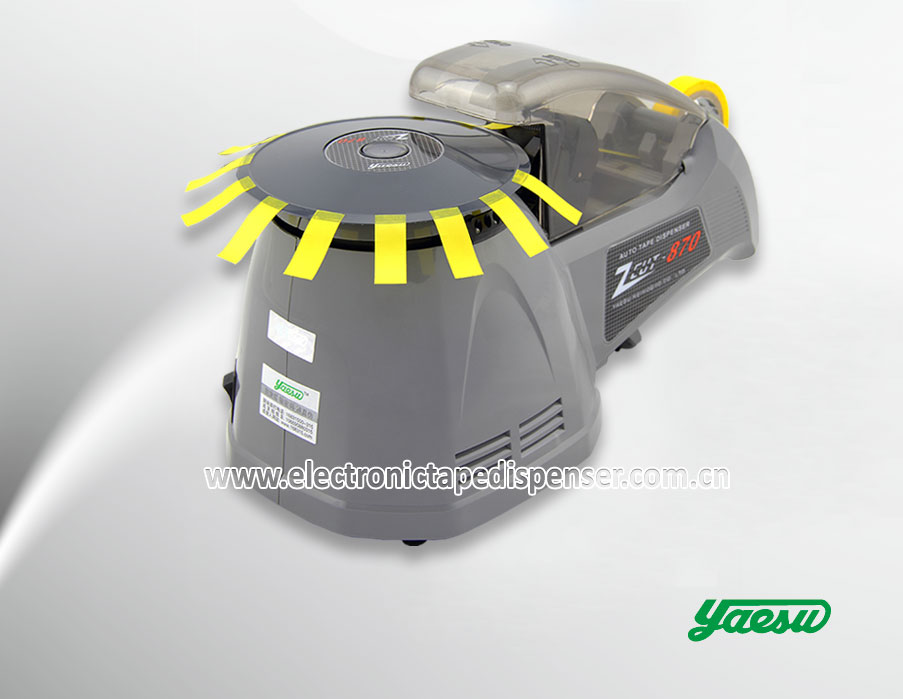 Features
* Reduce waste and good for your environment.
* Movable Sensor can set the place where Turn Table stops.
* Set cut pieces by Movable Sensor.
* This automatic tape dispenser machine increases productivity.
* Provide consistent tape lengths.
* Accept to cut many kinds of tape.
* Clean and neat cut.
* Bobbin free, can put any size of roll.
* Change the length of tape and spacing by knob.
* Easy to change the blades without adjustments.
Specifications
* Cut Length: 15-70mm
* Tape Width: 3 – 25 mm
* Max Outside Diameter: 150mm
* Usable Tape: Filament, Kapton, Acetate, Glass Cloth, Double-Sided, Plastic, Aluminum Foil, Cellophane, Masking, polyethylene, Copper Foil Cotton, Cloth Mylar, Teflon, Paper, and more.
* Fuse: 2A
* Power Requirements: AC 100V 50/60Hz 25W
* Body Material: ABS
* Dimensions: (W x H x D) 126 x 150 x 258 mm
* Weight: 2.2Kg