BJ-P2 L-Clip Box Sealing Machine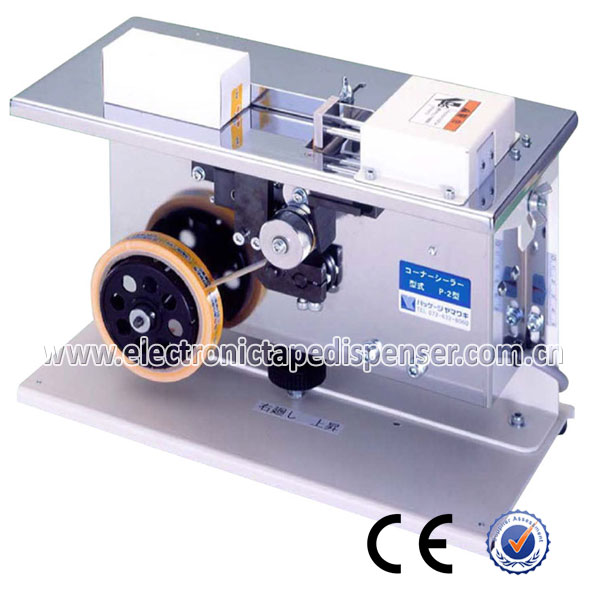 Specifications
OVERALL DIMENSION:350L×165W×250Hmm
OVERALL WEIGHT:10Kg
ELECTICAL SPECIFICATIONS:AC100V,50W,50/60HZ
PAPER SIZE :3 inches
TAPE WIDTH:12mm,15mm ,18mm ,24mm
SPEED:15-40 boxes/min
HOLE SIZE:20mm~50mm (±1~2mm)
NOTE: Improved tape's width can be up to 18mm,the cutting length can be up to 80mm.
Label
Breakdown:Tamper-proof label,cosmetic box seal labelMedicine box seal label,various transparent label
Base material:Polyester,Polypropylene,Aluminium-foil paper,Synthetic paper
Mould:Circular,Oval,Rectangle,heart-shaped
Tape
Breakdown:Tamper-proof tape,various transparent tape,printed glass cloth tape
Base material:Polyester,Polypropylene,Glass cloth tape #600
Mould:Various tape widths
Film
Breakdown:Polyethylene film,Laminated film

Features
1. Push the corner of your product which is need to stick label lightly then the label is sticked.
2. This is an ideal desktop labeler
3. Compacted design ,it is light and convenient to move.
4. Scope of application: PP tape, PET cloth tape, Glass cloth tape, and so on.