ED-100 Automated Tape Dispenser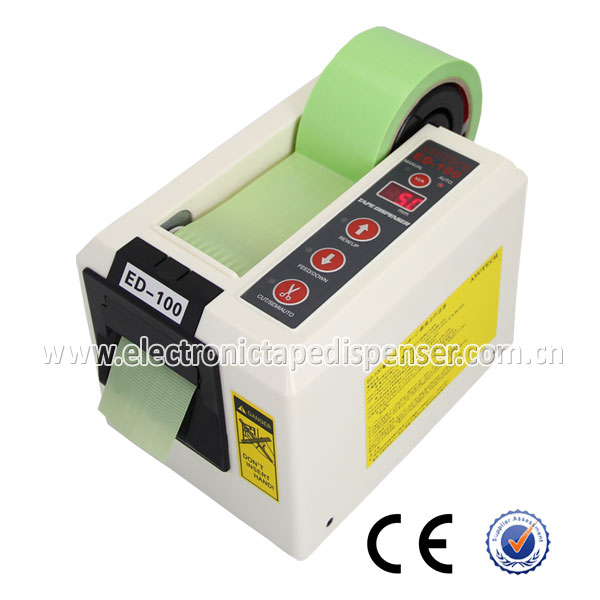 Features
* Ideal for medium to high production of repetitive taping for industrial applications;
* Program a defined length and automatically advance and cut 2 Tape Rolls at the same time;
* LED Digital length adjustment;
* Blades good for up to over 200,000 cuts (dependent on type of material);
* Cabinet made from flame retardant anti static composite;
* Accuracy of cut length is +/– 1mm (dependent on type of material);
* CE approved.
Specifications
* Acceptable Tape Width: 7mm ~ 50mm
* Cut Length: 15mm ~ 999mm
* Display: 3 digit LED
* Power Supply: AC110V 60Hz / AC220V 50Hz 18W
* Size & Weight: 157*140*235mm; 2.5Kg
Instruction
* Preset a required length first, stick the tape tip to the outlet, and the tape will be cut automatically.
* Auto mode and Manual mode are both available.
* When a long tape is needed, keep pressing "FORWARD" key to the desired length, then press "CUT" key.
* The cutter unit cassette can be removed and replaced easily (tape jamming can be also easily fixed).
* The cutting length is shown on LED display, you can set the cutting length easily by "CM" or "MM" key.