RT-3000 PP Tape Dispenser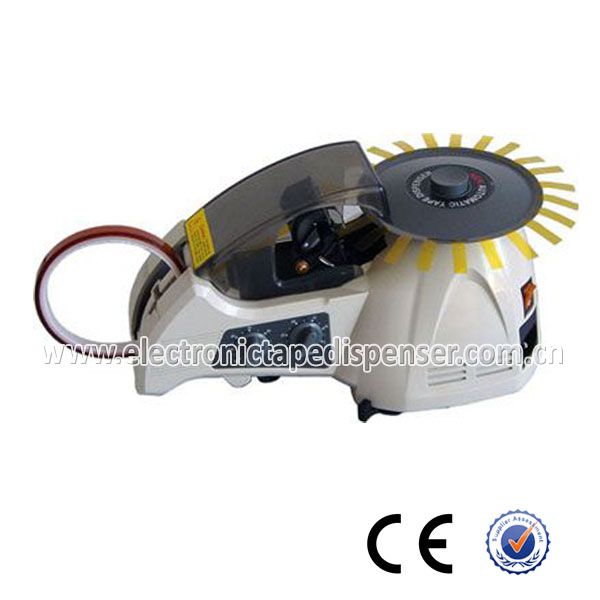 Specifications
* Available Width: 3 ~ 25mm
* Available Length: 9 ~ 61mm
* Power Supply: AC110V 60Hz / AC220V 50Hz
* Measurement & Weight: 150*120*250mm 2.2Kg
Features
* Once you hit a button, it sticks the tapes halfway around as it cuts.
* Bobbin free, can put any size of roll, antistatic ABS body.
* Very easy to operate, Change the length of tape and spacing by side knob.
* Simply change both upper and lower blades. They don't need to be adjusted.
* Enable to cut many kinds of tape with one machine.
* Unique feed system places tape on carousel for easy removal.
* Available tape type: PVC tape, cloth tape, glass tape, pp tape, double-side tape, capton etc..
* Can cut Kapton tapes without curling. Can cut very slim tape, min. 3mm width.